mLIMS for Researchers
m
ouse
L
aboratory
I
nformation
M
anagement
S
ystem
- The leader in online animal colony management
Overview
Search and manage animal and breeding data, add experiment results, attach files, get notified. Mouse colony software and rodent database experts since 2006.
mLIMS is a powerful, intuitive web-based animal colony management system that helps researchers and animal facility managers to improve efficiency and save drastically on animal research costs. mLIMS mouse colony software is 100% mobile-friendly and available on any internet-enabled device.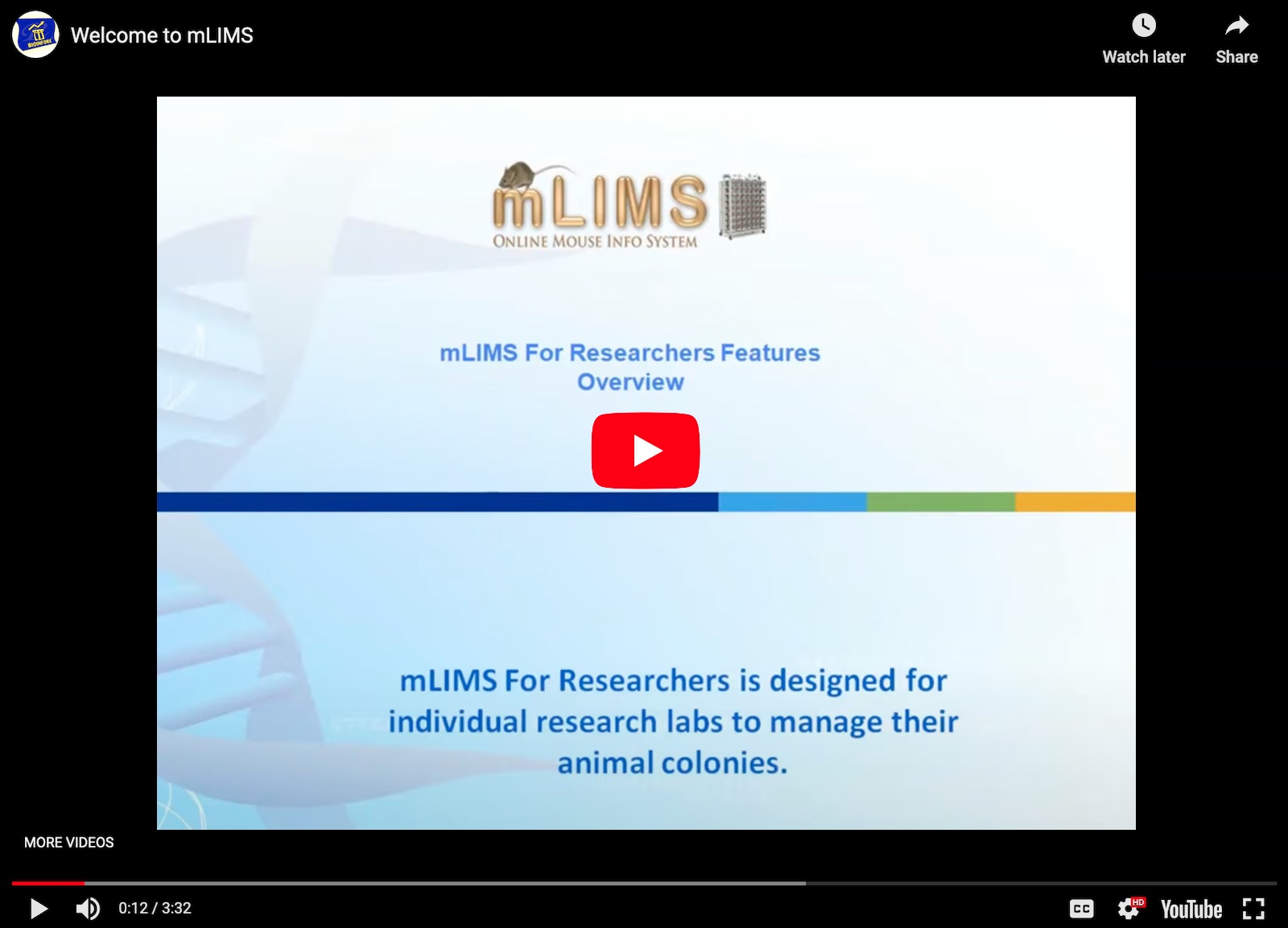 Features
Everything you need to manage your animal colonies
Manage large or small rodent colonies with the most powerful and user-friendly mouse colony software available in the cloud. mLIMS has a unique, intuitive workflow that allows you to follow through with multiple tasks without interruption. Mouse colony maintenance is a breeze!
mLIMS animal colony software can be used with any animal species and is available for research labs, animal resource centers, biotech and pharmaceutical companies, and entire departments or organizations.
Suitable for mouse breeding, transgenic mouse colonies, knockout mouse colonies, rat breeding colonies, zebrafish management, tree shrew colonies, and much more.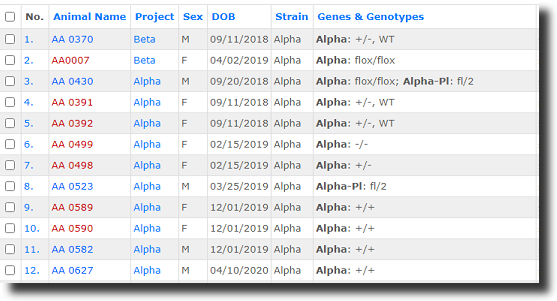 | | |
| --- | --- |
| | Maintain an Organized, Accurate Mouse Database |
Customize your settings, save searches, create custom fields, generate dropdown menus, design your cage cards, and choose your home page
Avoid duplications and errors with user permissions and data controls
Organize, search and track by protocol, genotypes, strains, and more
Create projects and subsets for multi-user groups
Assign tasks, manage experiments, and keep up with breeding tasks with calendar dates and email reminders
Summaries and alerts on home page
Track and maintain IACUC protocol usage and expirations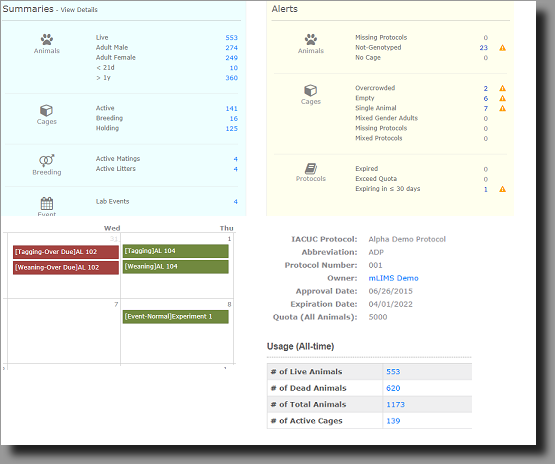 Track multiple animal species (mouse, rat, guinea pig, rabbit, tree shrew etc) all in one place
Upload photos and files, view photo galleries
Add and update records in bulk
Import data and update
Advanced breeding tools for managing simple and complex breeding schemes
Visualize your cages with the cage mapping tool
Use automatic naming tools for quick data entry
Generate reports by animal, cage, measurement, strains, genes, and more
Get overviews of animal and cage usages
Generate IACUC Protocol reports
Breeding and Litter survival reports
Detailed animal dashboard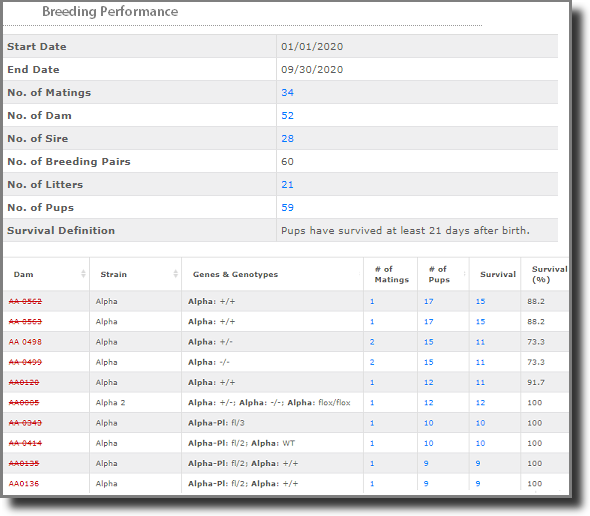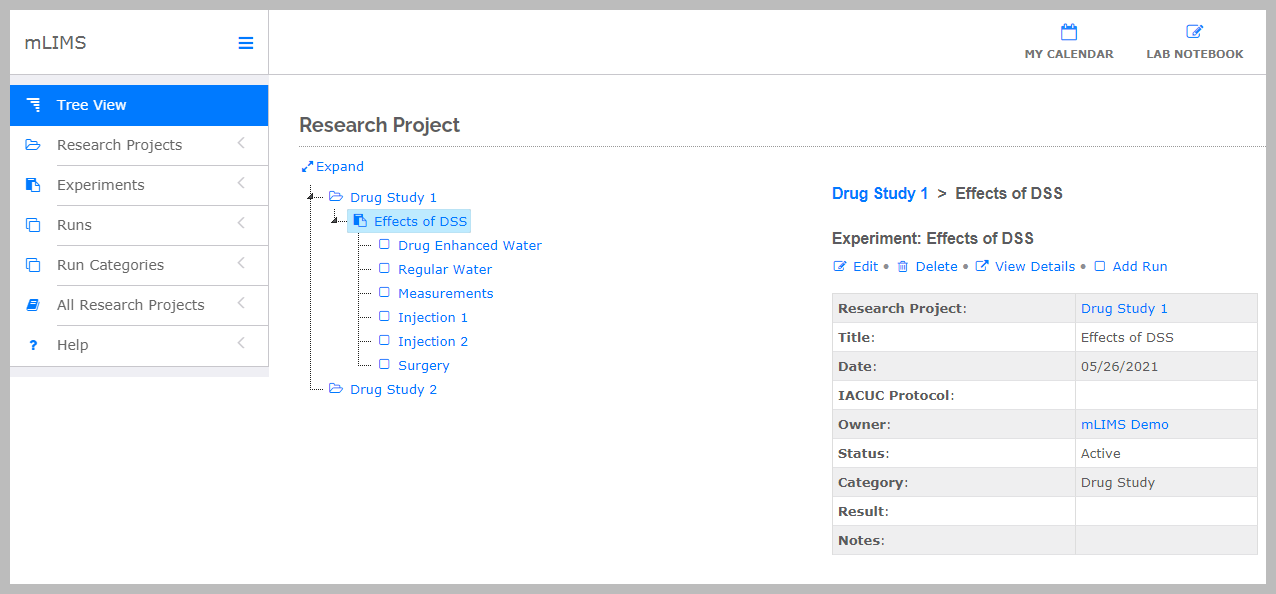 | | |
| --- | --- |
| | Optional Add On: Lab Notebook |
The lab notebook add-on tool integrates your experiment workflow seemlessly in mLIMS. It tracks research projects, experiments, experiment runs, measurements and samples all in one place.
| | |
| --- | --- |
| | Optional Add On: Cage Census |
The cage census add-on tool works just like the cage count tool in mLIMS Facility. It is now available for mLIMS for Researchers and mLIMS for Biotech. The mLIMS Cage census tool allows you to scan cages in a specific area to find missing, moved, or confirmed cages.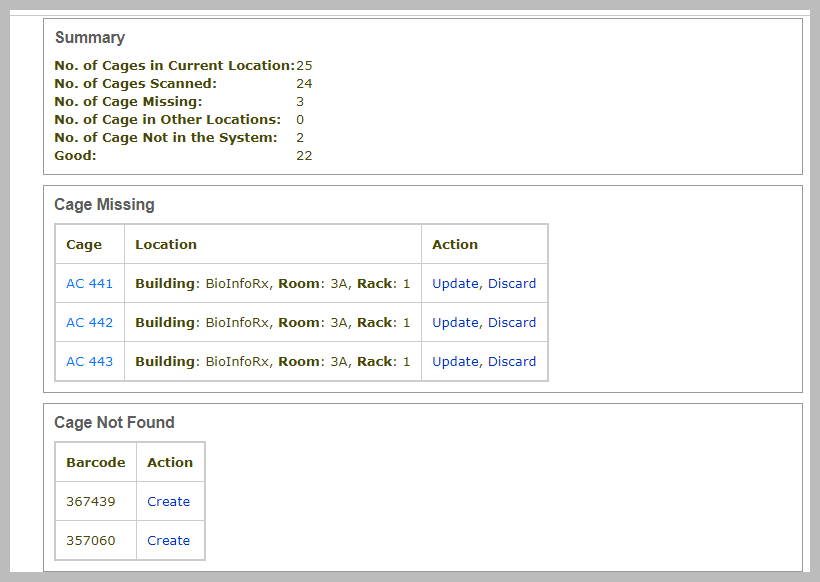 Pricing
All Pricing is based on a 12 month contract.
Get a free iPad or discount for multiple year contracts.
FOR RESEARCHERS
(Academic/Non-Profit)
| | |
| --- | --- |
| Single User | - $360/yr |
| 2 Users | - $400/yr |
| 3-5 Users | - $600/yr |
| 6-10 Users | - $840/yr |
| 11-15 Users | - $1,100/yr |
| 16+ Users | - Contact Us |
| Commercial | - Contact Us |
MLIMS FOR BIOTECH
Starting at $720 per year
MLIMS ENTERPRISE
Starting at $360 per lab per year
MLIMS FACILITY
Starting at $1000 per year
mLIMS Add-Ons
Cage Census for mLIMS For Researchers (Learn More)
$50 per user per year
---
Single User
In this mode, only one user can access the system. It is good for labs with only one researcher responsible for animal information tracking. A single user account contains all features except Projects, which is designed for multi-user groups. Account sharing is not recommended for audit trail and tasks; if you have more than one user, a group account will meet those needs.
Group User
In this mode, multiple users can access the system simultaneously. Each user has an independent account with permissions set by the group manager. Whenever a record is updated, mLIMS will show who made the last changes. The system can also summarize the number of cages and animals for each user.
Large Group (21 users or more)
Please Contact Us for pricing information.
mLIMS Enterprise and Facility
Please Contact Us for pricing. Please provide information regarding hosting, number of labs, number of cages in facility, number of users, and any other special requirements.
mLIMS Suite of Products
Multiple versions of mLIMS to fit your needs
| Product | Description |
| --- | --- |
| mLIMS for Researchers | Animal colony management for individual research labs. |
| mLIMS for Biotech | A special version of mLIMS is available for biotech and pharma companies. |
| mLIMS Enterprise | Group license for multiple research labs in a department or institute. |
| mLIMS Facility | Special version for managing animal colony at a core facility; it provides accurate animal census reporting, task management and billing capabilities. Researchers will have read-only access to the system. |
| mLIMS Complete | All the features of mLIMS Standard, Enterprise and Facility to meet the needs of your entire organization |