Online solutions for item ordering and storage tracking
Summary
Track spending and funds
Automate ordering procedures
Locate items online first, no digging through freezers

Overview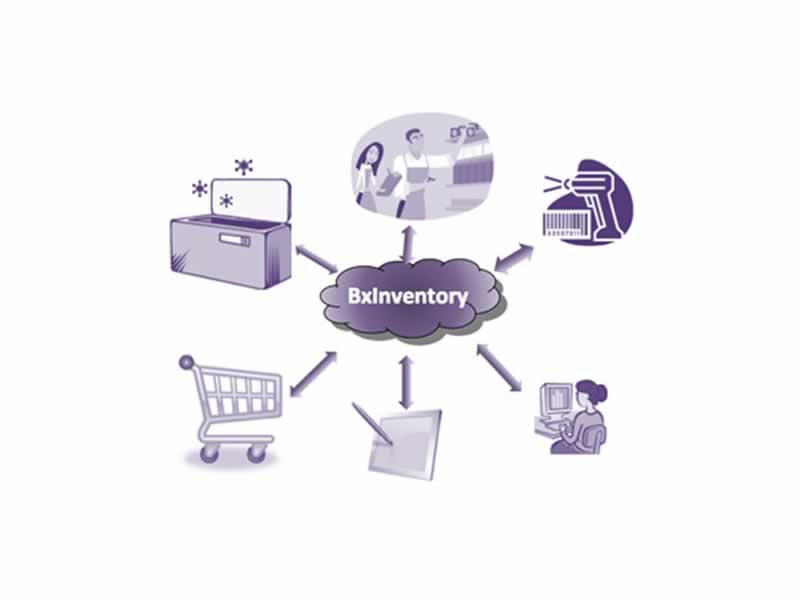 Track Orders and Items Online
Use the system anytime on any computer
Define ordering procedure based on your lab's needs
Submit and track orders online
Establish virtual lab layout of lab storage containers
Track full product history
Check features to see why labs can greatly improve productivity with BxInventory.
Track multiple funds with details
Review spending summary by person, dates, etc
Plot available balance over time for each fund
Generate reports quickly with real-time information
Check features about how BxInventory can benefit the whole lab.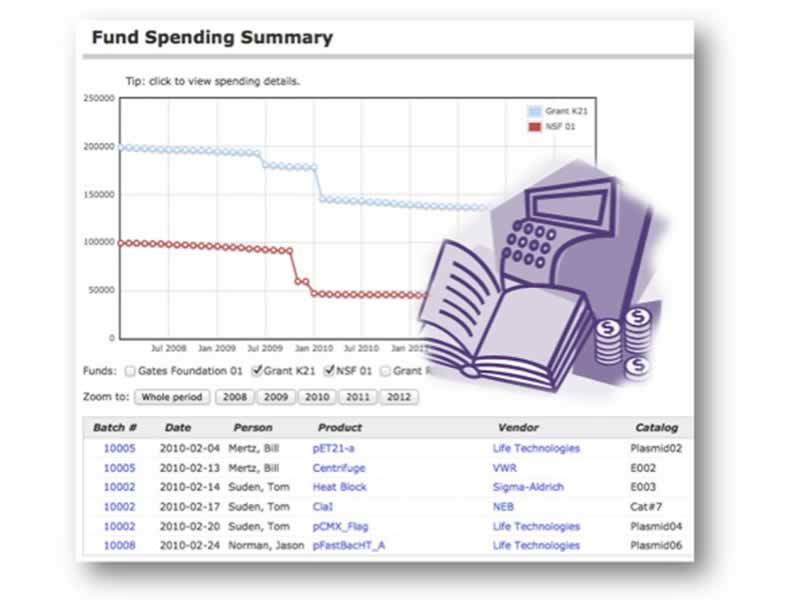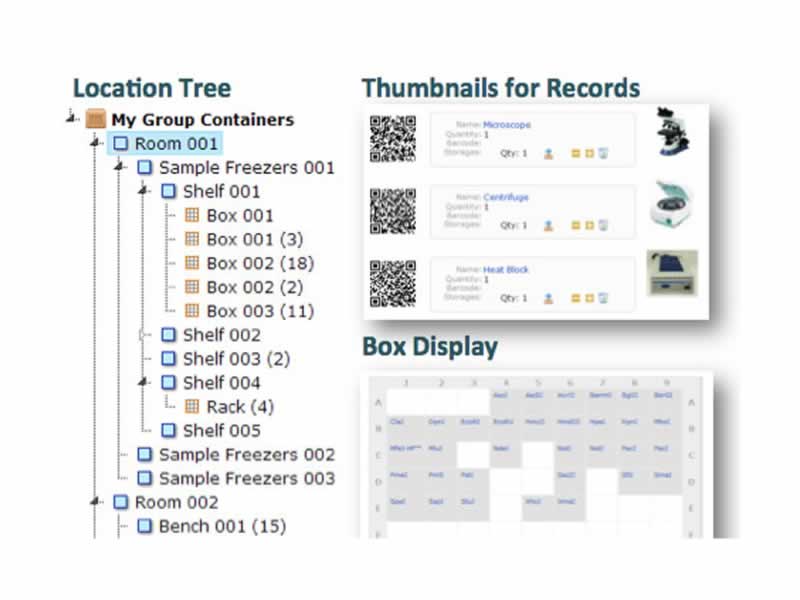 Virtual Image of Your Lab
Use the system anytime on any computer
Define ordering procedure based on your lab's needs
Submit and track orders online
Establish virtual lab layout of lab storage containers
Track full product history
Check features to see why labs can greatly improve productivity with BxInventory.
Prevent Waste and Save Research Funds
Avoid waste on duplicate orders
Quick re-order on expired/expiring reagents
Maintain sufficient reagents or office supplies with low-quantity reminders
Prevent overspending by setting maximum quantity
Check features about how BxInventory can benefit the whole lab.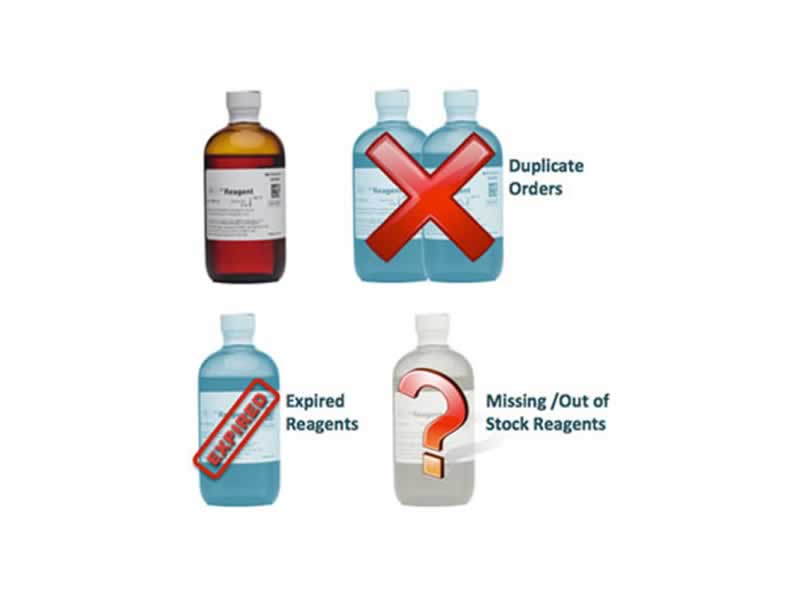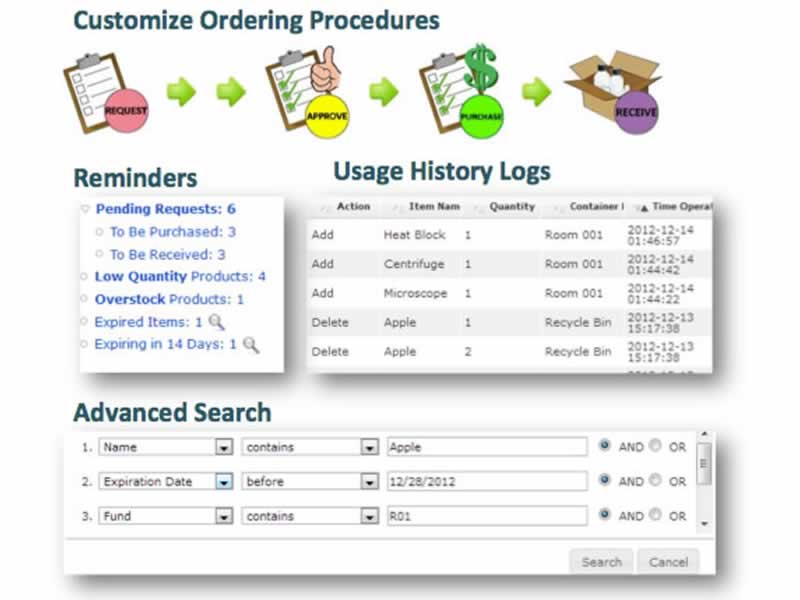 Set up procedures and database fields based on lab's needs
Review real-time reminders for pending requests, expiration, low quantity and overstock items
Use advanced search functions to find items quickly
Trace product order history and usage
Store and re-organize items easily using drag-and-drop or item carts
Read more about how BxInventory can benefit the whole lab.
Why BxInventory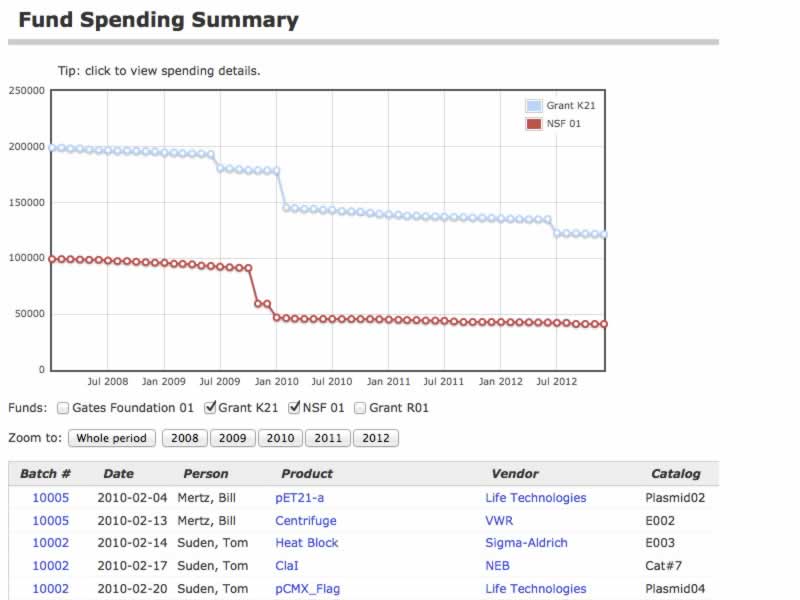 For Principal Investigators
Have you ever wanted to know:
How much funding is left in each grant?
What has been ordered? Who spent the most?
What are stored in the lab and where they are?
Or, need a spending summary for reporting?
BxInventory is the answer. You can view real-time spending summary and detailed reports by logging into your account from any browser.
Students, postdoc, or even lab managers may come and go, but your lab records are stored securely and permanently.
You know how important it is to get the lab organized. But it is too time consuming and hard to get everyone on board. BxInventory is the perfect solution.
Customize the system to meet lab needs
Add or remove user accounts and permissions as lab members change
Process order requests promptly and track received items easily
Review reminders and statistics daily to avoid duplicate orders or expired reagents
Maintaining accurate and real-time inventory is simple with BxInventory. Importantly, everyone in the lab will use it and love it because it helps everyone to be more efficient.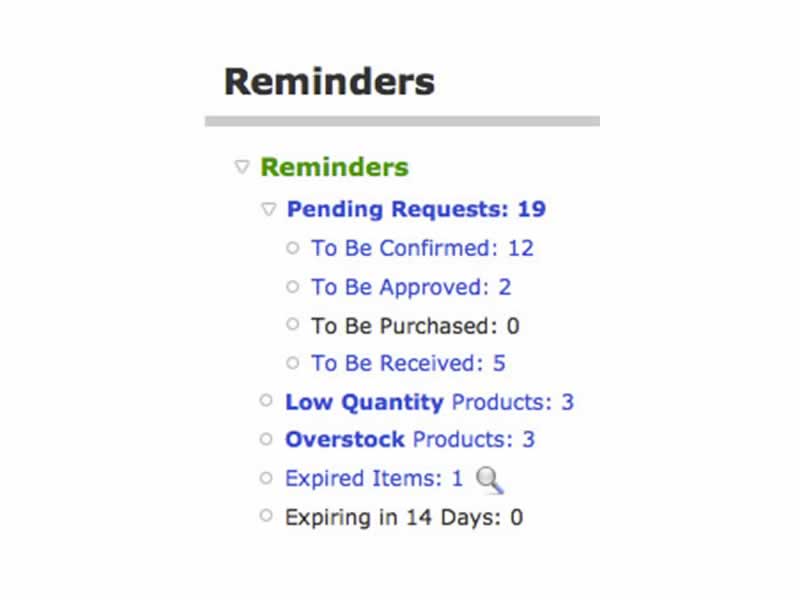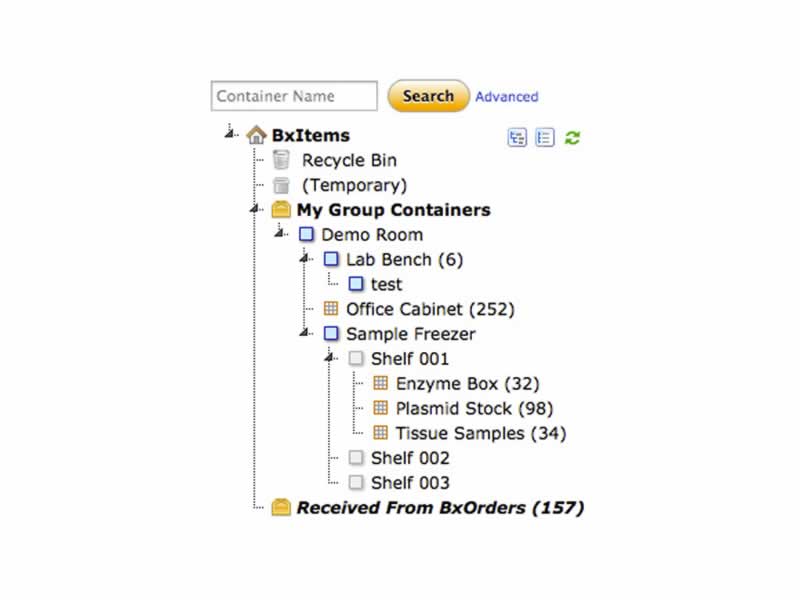 Ever wonder whether your order requests have been processed? Now, you can track progress online. Ever have to delay an experiment because some key reagent is missing? Now you will know where everything is and how much is stored in the lab by searching lab inventory from your browser.
Submit order requests and track order progress online
Find items available in the lab quickly
Check off received items and put them in containers
Check in and check out items for records
With BxInventory, you don't need to open lab freezers or liquid nitrogen tanks for a long time to dig samples out because you will know the exact locations.
No more missing reagent, no more duplicate orders, no more expired reagents, you can just focus on doing more science.
Features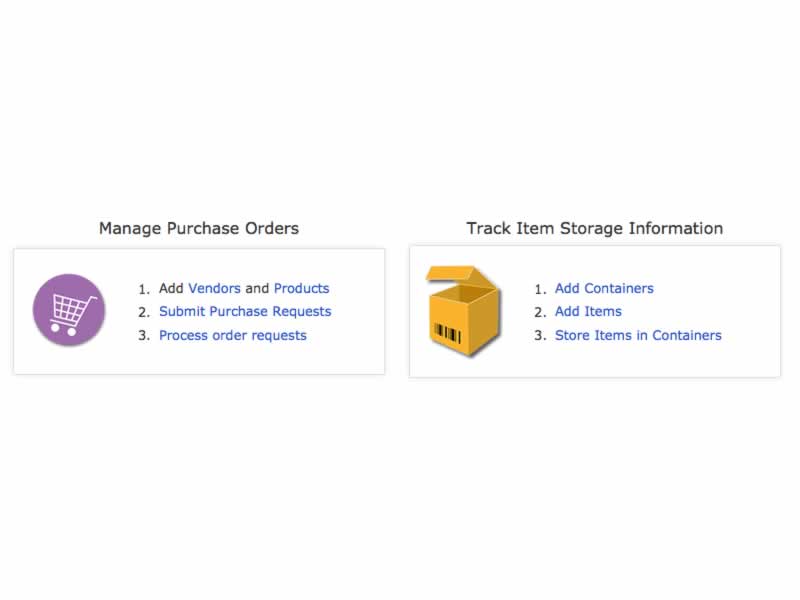 Cloud-based System for Research Labs
BxInventory is a cloud-based system for research labs to manage order requests, process orders, and track office supplies, reagents and samples.
Top benefits include:
Review fund spending details in real-time
Find lab items and all history online
Avoid duplicate orders and expired reagents
Never run out of common reagents
Submit and track orders online
Get Started Easily at Any Time
BxInventory is a cloud-based system that allows labs to get started at any time. There is no need to purchase any computers/servers, or install any software on your local computers. Users only need a web browser to get started.
Ready to use on any computer, no software installation is needed
Access from any PC, Mac or mobile device from anywhere
Real-time synchronization for multiple users
A browser is all that is needed to use BxInventory
Immediately familiar to anyone who surfs the web and uses tools like Google Maps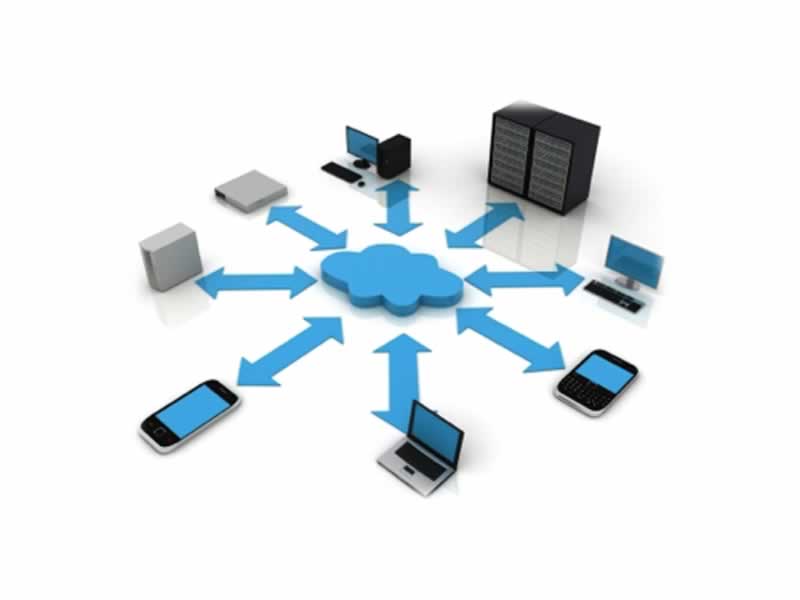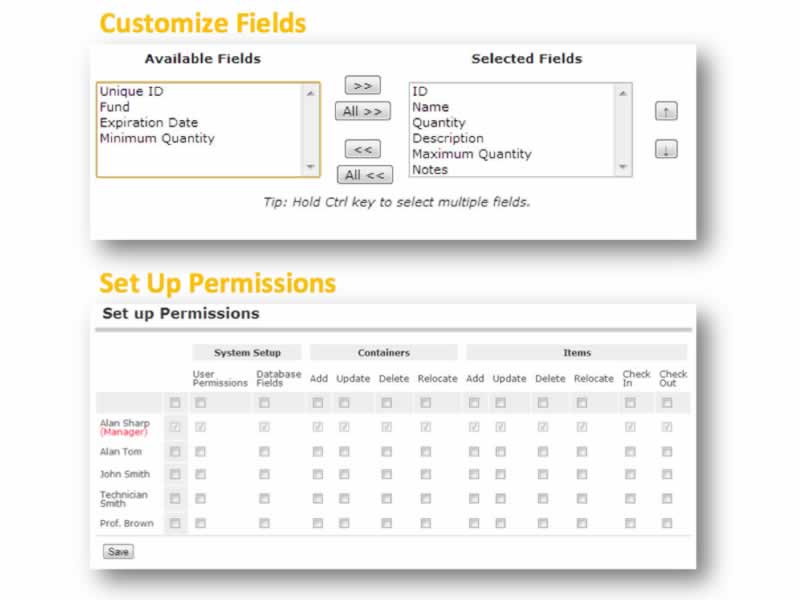 Personalized System for Your Lab
Now lab managers can set up the ordering procedures, various user permissions, and custom database fields for all database tables. The flexibility guarantees the system meets the laboratory special needs.
Set up your own selections of fields for records
Change display names, add new custom fields
Choose properties (dropdown, URL, integers, dates ...)
Show, hide, rearrange columns in table display
Change theme color to your taste
Customize permissions for each user
Virtual View of Your Storage System
User defined location tree mirrors lab layout and shows locations of freezers, boxes, shelves, etc.
Move containers around with simple drag and drop
Store and display photos for any container or item
Grid display for boxes
Know what is stored in a freezer without opening the door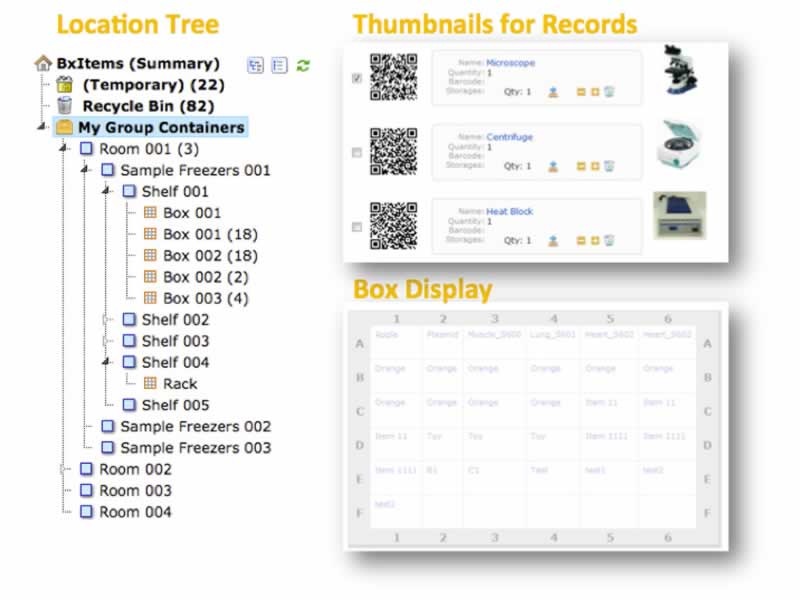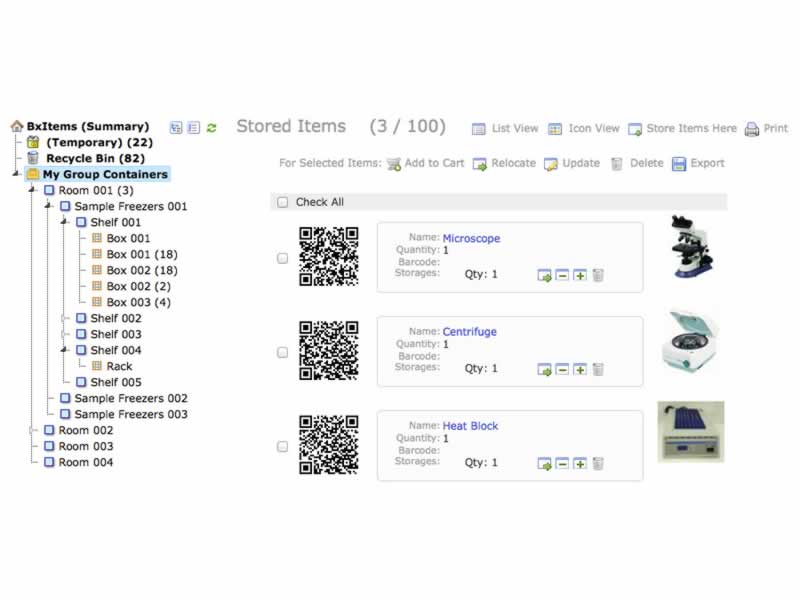 Barcode Support for Speed and Accuracy
System automatically assigns unique ID for every container or item; user can also enter additional barcodes
Compatible with 1D, 2D barcodes and RFID
Supports batch operations with barcode for Check In, Check out, or Relocate
Use QR code to access container or item information quickly on a mobile device like iPad
Advanced Functionality to Improve Efficiency
Intuitive drag-and-drop to relocate items in boxes
Store and re-organize Items easily with target container and shopping cart features.
Expiration, low quantity and overstock warnings
Advanced filter and search functions to find items quickly
Complete traceability for item usage and relocation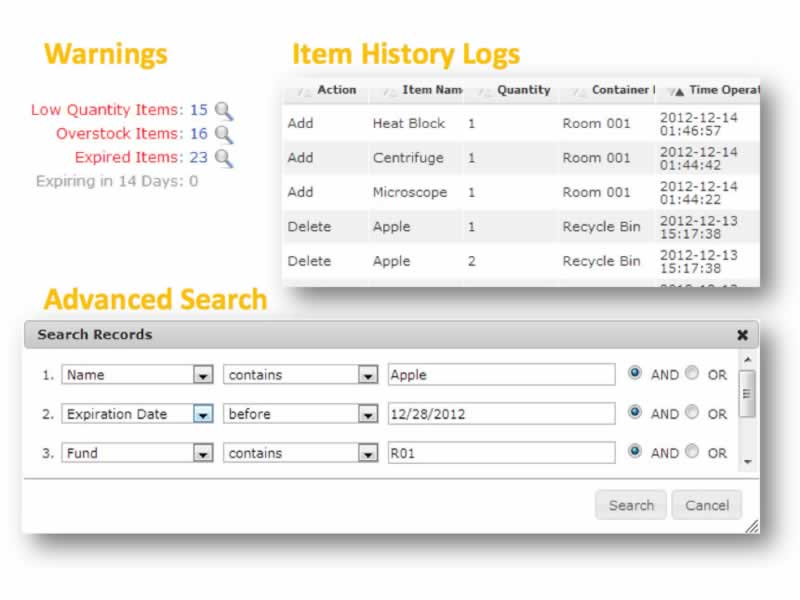 Screenshots
Tip: Click thumbnails to view large images