About BioInfoRx
BioInfoRx enables research laboratories to get into the cloud!
Overview
BioInfoRx offers standard and personalized software-as-a-service (SaaS) solutions to academic institutions, non-profit organizations, commercial research labs, and small biotech and pharmaceutical companies.
BioInfoRx's cloud-based platforms offer robust features for handling general laboratory information and analyzing biological data using bioinformatics or biostatistical techniques.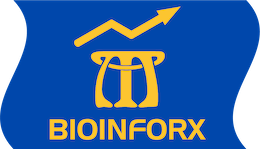 Vision
In research laboratories, we have identified that the majority of difficulties are associated with information management. This includes managing, processing, utilizing, sharing, and safeguarding information to support research. To address these challenges, we established BioInfoRx with the aim of providing real-time, long-term, integrated, and cost-effective information solutions to research laboratories.
The advancements in internet technology, particularly cloud computing, present BioInfoRx with opportunities to develop such solutions. Now is the ideal time for research laboratories to migrate to the cloud! Cloud-based services offer solutions to many problems that were previously insurmountable. Operating in the cloud implies that BioInfoRx's hardware and software will handle the researchers' data and processing, thus fulfilling the lab's requirements without the need to hire IT personnel, purchase dedicated servers, and perform daily system maintenance.
BioInfoRx has already created a suite of products to assist researchers in managing various types of information, ranging from routine lab management to complex biological data management and processing. These products are market-ready and have been tested by thousands of researchers.
Key Technologies
BioInfoRx's unique solution lies in their proprietary BioInfoRx Application Framework (BxAF), which enables them to develop comprehensive cloud-based information solutions. Their distinct framework sets them apart from competitors in the market.
BioInfoRx adopts a Software-as-a-Service (SaaS) business model to eliminate the need for laboratory personnel to hire specialized IT staff, purchase dedicated servers, and perform daily system maintenance.
BxAF Main Features
BxAF is future-oriented and designed to evolve with web-based technologies using open-source, web-based development languages to maintain state-of-the-art capabilities.
BxAF offers unprecedented flexibility by allowing developers to implement the system with the most popular programming languages, operating systems, and databases for custom system development.
BxAF systems are highly integrated, allowing access to multiple systems on one server and seamless integration with existing public or intranet websites. All BioInfoRx's products are built using BxAF.
BxAF systems are secure, requiring user authentication and controlled by group managers.
Audit trials can be rapidly built for applications meeting GLP and FDA guidelines, including 21 CFR part 11 requirements, for individual labs in universities, clinics, biotech, and pharmaceutical companies.
BxAF systems are group-based and designed for use by research groups. The group PI or manager determines system features, approves group members, and sets access parameters.
BxAF is an easy-to-use application framework designed for rapid system development. It includes basic features found in data management systems, such as user registration, group data sharing, and database designing, allowing developers to rapidly design any types of web-based data systems without needing to write codes from scratch.