Join BioInfoRx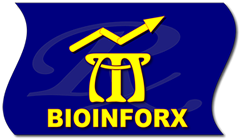 BioInfoRx Enables Research Laboratories to Get Into the Cloud!
BioInfoRx provides standard and custom software-as-a-service (SaaS) to academic, non-profit, and commercial research laboratories, and small biotech and pharmaceutical companies.
BioInfoRx's cloud-based systems include powerful tools for managing general laboratory information and processing biological data with bioinformatic or biostatistical methods.
Why BioInfoRx?
Life science is advancing at an unprecedented rate and plays an increasing role in medicine. At BioInfoRx, you'll radically simplify and accelerate life science research through novel information management and analysis systems. Your contributions will improve our insight into biology and medicine. We're building a stellar team to achieve this vision, and all full-time positions at BioInfoRx come with a substantial equity stake and responsibility.
Open Positions
If you're as excited about this area as we are and have the background and skills we are looking for, please send us a short note and your resume. If you know someone who might be a good candidate, please pass this on to them.
Location: San Diego, CA or Madison, WI, Remote working from home is acceptable.
Application: Send cover letter and resume to hr@bioinforx.com
BioInfoRx is proud to be an Equal Opportunity Employer and is committed to providing an environment of mutual respect and celebrating diversity.