Vision
I found that most difficulties in research laboratories are related to information management, about how to manage, process, use, share, and protect information to support research. To solve these difficulties, I established BioInfoRx, aiming to offer real-time, long-term, integrated and affordable information solutions to research laboratories.
Recent advances in internet technologies, in particular cloud computing, provide BioInfoRx opportunities to develop such solutions. Now is the time for research laboratories to move into the cloud! Cloud-based services provide solutions to many problems we could not solve before. Operation in the cloud means BioInfoRx hardware and software will handle researchers' data and processing, solving the lab needs for hiring IT persons, purchasing dedicated servers, and performing daily system maintenance.
BioInfoRx has already developed a suite of products to help researchers handle various types of information, from routine lab management to complex biological data management and processing. These products are market ready and have been tested by thousands of researchers.
Here Is What People Are Saying About BioInfoRx
" ... Remarkably we use these BioInfoRx systems every day. Everyone that we show it to is jealous they don't have something similar and it has generated analysis and figures that we have successfully used to secure some grants recently."
– Attie Lab, Biochemistry, UW-Madison
" ... In the last five years, my lab has changed four technicians and over 20 students. Still, we can tell where every dollar was spent, retrieve the sequence of any construct, and figure out exactly how many mice and cages we have at any time. Without BioInfoRx systems, I can not imagine how we would survive."
– Xu Lab, McArdle Laboratory for Cancer Research, UW-Madison
History and Status
BioInfoRx was registered in Wisconsin as C-class Corporation on March 8, 2005.
BioInfoRx is currently located in the University Research Park at 510 Charmany Drive, Suite 275, Madison, WI 53719.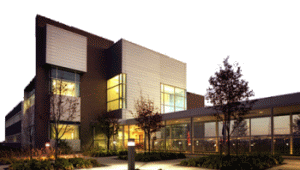 BioInfoRx's start-up funds came from commercially driven revenues from the beginning. In addition, in 2008, BioInfoRx received a two-year phase I SBIR grant. In September 2009, BioInfoRx received an administrative supplement grant. These grants supported development of a state-of-the-art, highly automated, web-based proprietary microarray data management and analysis system.
Leadership
The BioInfoRx team is composed of experts in life sciences and computer sciences who are on a mission to solve the laboratory information management and processing bottleneck.
Ron Zhu, Ph.D., Founder and CEO
Ron has extensive experiences in life sciences, computer sciences, and business. Ron is largely responsible for designing the system architects and business development.
Incorporated the business in 2005
Bioinformatics Scientist, BD Biosciences
Postdoctoral Research Fellow, the Scripps Research Institute, La Jolla, CA
Ph.D., Department of Biochemistry, University of Iowa, Iowa City, IA
M.S., Institute of Biophysics, Academia Sinica, Beijing, China
B.S., Department of Biology, Peking University, Beijing, China
Key Technologies
The key to BioInfoRx's solutions is a proprietary application framework (BxAF), which allows BioInfoRx to develop a complete package of cloud-based information solutions. BioInfoRx's proprietary framework is what makes BioInfoRx unique in the market place.
BioInfoRx adopts Software-as-a-Service (SaaS) business model, which solves laboratory needs for hiring special IT persons, purchasing dedicated servers, and performing daily system maintenance.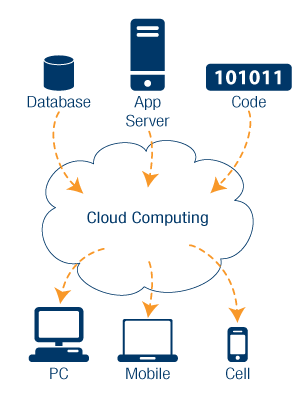 BxAF™ Main Features
Future oriented technology: BxAF™ is designed to grow and evolve with web-based technologies. BioInfoRx utilizes open source, web-based development languages to follow technological trends and maintain state-of-the-art capabilities.
Unprecedented flexibility: BxAF™ systems can be implemented with the most popular programming languages, operating systems, and databases allowing developers to select the best technologies for custom system development.
Highly integrated: BxAF™ systems are naturally integrated, allowing access to multiple systems on one server. The systems may be easily integrated with existing public or intranet websites. All BioInfoRx's products are built using BxAF™, and they are all seamlessly integrated together.
Secure: All systems require user authentication, are controlled by group manager.
Audit Trials:Rapidly build applications that meets GLP and FDA Guidelines, including 21 CFR part 11 requirements, for individual labs in universities, clinics, biotech and pharmaceutical companies.
Group-based: BxAF™ systems are designed for use by a research group. The group PI or manager determines system features, approves group members, and sets access parameters. Everyone has the right level of access anywhere, all the time with web-based BxAF™ systems.
Designed for rapid system development:BxAF™ is an easy-to-use application framework for rapid new system development. It contains all basic features found in data management systems, such as user registration, group data sharing, database designing, and more. Therefore developers using BxAF™ do not need to write codes from scratch and can rapidly design any types of web-based data systems.
Join BioInfoRx
Life science is advancing at an unprecedented rate and plays an increasing role in medicine. At BioInfoRx, you'll radically simplify and accelerate life science research through novel information management and analysis systems. Your contributions will improve our insight into biology and medicine. We're building a stellar team to achieve this vision, and all full-time positions at BioInfoRx come with a substantial equity stake and responsibility.
If you're as excited about this area as we are and have the background and skills we are looking for, please send us a short note and your resume. If you know someone who might be a good candidate, please pass this on to them.
Location: San Diego, CA or Madison, WI, Remote working from home is acceptable.
Application: Send cover letter and resume to hr@bioinforx.com
Open Positions: Bioinformatics Scientist
Employment Type: Full-time
Position Summary/Overview
The BioInfoRx Genomics group is an established leader in providing robust analysis and data visualization solutions to the next-generation sequencing (NGS) market. Our team remains committed to offering our customers cutting-edge NGS solutions through our continued development efforts. We are looking for new team members who are excited to join our cross-functional team focused on expanding NGS analytical capabilities. This is your opportunity to actively contribute in a fast-paced environment that encourages learning and interaction with experts in this high-growth industry.
We are seeking a Bioinformatics Scientist who will be responsible for adopting and modifying published algorithms, implementing pipelines and analyzing NGS data as part of an interdisciplinary team of biologists and developers. Within the Genomics division, you will play a foundational role in the development of cutting-edge data analysis pipelines and advanced online data mining systems.
Job Description, Position Roles/Responsibilities
The Bioinformatics Scientist will work closely with the interdisciplinary team to analyze our customers' NGS data with our unique pipeline solutions and commonly available tools from public domain. This position will also work with our web development team to come up with novel ways to visualize and extract meaning from biological big data.
Job Description, Position Roles/Responsibilities
The Bioinformatics Scientist will work closely with the interdisciplinary team to analyze our customers' NGS data with our unique pipeline solutions and commonly available tools from public domain. This position will also work with our web development team to come up with novel ways to visualize and extract meaning from biological big data.
Responsibilities
Collaborate closely with internal team members and customers to design experiments and interpret the corresponding biological and NGS data.
Install and configure new bioinformatics tools from publications or other sources to meet specific project needs, and to expand capabilities of our analysis offering.
Customize existing tools and develop new methods to provide unique capabilities as required by clients or by our product development team.
Write report and present data to multi-disciplinary audience of biologists, bioinformaticians, and programmers.
Desired Qualifications
MSc or PhD in bioinformatics, computational biology, computer science or related field.
Extensive experience in performing bioinformatics analyses and solid understanding of NGS experiments and analysis methods, especially RNA-Seq.
Knowledge of biological concepts relating to NGS, experience developing custom tools and novel algorithms for bioinformatics.
Professional experience writing R, Perl, Python, and/or PHP, preferably within a team environment (version control, issue tracking, code-review).
Familiarity with basic concepts in statistics.
Experience using Unix operating systems and command line interfaces.
Strong organizational and communication skills.
Ability to work independently with minimal supervision.
Additional Expectations
Technical Skills - Assesses own strengths and development areas; pursues training and opportunities for growth; strives to continuously build knowledge and skills; shares expertise with others.
Planning/Organizing - Prioritizes and plans work activities; uses time efficiently. Completes administrative tasks correctly and on time. Follows instructions and responds to management direction.
Quality - Demonstrates accuracy and thoroughness; looks for ways to improve and promote quality; accepts and applies feedback to improve performance; monitors own work to ensure quality.
Communication - Listens and gets clarification; responds well to questions; responds promptly to questions and requests from other team members.
Adaptability - Able to adapt to changes in the work environment; manages competing demands. Changes approach or method to best fit the situation. Able to deal with frequent change, delays, or unexpected events.
Teamwork - Contributes to building a positive team spirit; shares expertise with others. Balances team and individual responsibilities; gives and welcomes feedback; puts success of team above own interests; supports everyone's efforts to succeed.
Ethics -Treats people with respect; inspires the trust of others; works with integrity and ethically; upholds organizational values.
If you are interested in a career with BioInfoRx, please send your cover letter and resume to hr@bioinforx.com. Please outline qualifications, experience, and salary requirements and reference "Bioinformatics Scientist 2019" in the subject line.
BioInfoRx is proud to be an Equal Opportunity Employer and is committed to providing an environment of mutual respect and celebrating diversity.